A Huey P. Newton story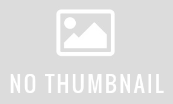 Companion Web site to the PBS program "A Huey P. Newton Story," on the Black Panther Party founder.
More About This Collection
Contributor to Resource
Luna Ray Films
Black Starz! (Firm)
KQED-TV (Television station : San Francisco : San Francisco, Calif.)
National Black Programming Consortium
African Heritage Network
Ford Foundation
Date of Original
2002
Subject
African Americans--Politics and government
African American social reformers--California
Social reformers--California
Black Panther Party
United States--Race relations--History--20th century
African Americans--Civil rights
Civil rights movements--United States
Race relations
Watts Riot, Los Angeles, Calif., 1965
Vietnam War, 1961-1975--Public opinion
Public opinion--United States
Black militant organizations--United States
African American political activists--California
Black power--United States
People
Newton, Huey P.
Seale, Bobby, 1936-
Cleaver, Eldridge, 1935-1998
Hilliard, David
Carmichael, Stokely, 1941-1998
Location
United States, California, Los Angeles County, Los Angeles, 34.05223, -118.24368
United States, California, Los Angeles County, Watts, 33.94057, -118.24285
United States, California, Placer County, 39.06343, -120.71766
Medium
web sites
photographs
texts (document genres)
biographies
essays
Type
Collection
Description
Web site companion to the film adaptation of Roger Guenveur Smith's off-Broadway solo performance of the same name. The site explores many of the subjects only briefly touched on in the film, including background of several individuals and events influential to the Black Panther Party., The Civil Rights Digital Library received support from a National Leadership Grant for Libraries awarded to the University of Georgia by the Institute of Museum and Library Services for the aggregation and enhancement of partner metadata.
Language
eng
Contributing Institution
Public Broadcasting Service (U.S.)
Search Results