Allen Building takeover collection, 1969-2002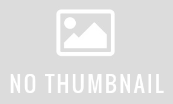 Documents related to the February 13, 1969 occupation of Duke University's main administration building by students belonging to the school's Afro-American Society.
More About This Collection
Date of Original
1969/2002
Subject
African American students--North Carolina--Durham
African Americans--Political activity
African Americans--Social conditions
African American student movements--North Carolina--Durham
Civil rights demonstrations--North Carolina--Durham
Race relations
Durham (N.C.)--Race relations
African American college students--North Carolina--Durham
Duke University--Administration
Duke University. Afro-American Society
Duke University--Buildings
Duke University--History--20th century
Duke University--Students
Student participation in administration--North Carolina--Durham
College students--Political activity--North Carolina--Durham
People
Knight, Douglas M., 1921-2005
Location
United States, North Carolina, Durham County, Durham, 35.99403, -78.89862
Description
On February 13, 1969, Duke University students belonging to the Afro-American Society occupied the school's main administration building to bring attention to the needs of African American students. These needs included an African American studies department, an African American student union, and increased enrollment and financial support for African American students. This and subsequent events became known as the Allen Building Takeover. The Allen Building Takeover Collection contains announcements, flyers, publications, correspondence, handouts, reports, transcripts, ephemera, clippings, a bibliography, WDBS radio broadcasts, oral histories, and photographs documenting Black Culture Week (Feb. 4-12, 1969), the Allen Building Takeover (Feb. 13, 1969), student demands, statements by Provost Marcus Hobbs and by Duke President Douglas Knight, student convocations and demonstrations both in support of and against the Takeover, and later events on the Duke campus and in Durham, North Carolina. In addition, the collection contains clippings and artwork related to remembering the Takeover, including the 2002 Allen Building lock-in. Major subjects include African American students and civil rights demonstrations.
Contributing Institution
David M. Rubenstein Rare Book & Manuscript Library
Search Results