Archives of Savannah State University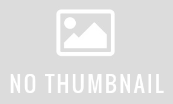 Programs, yearbooks, newspapers, and reports documenting Savannah State University, Georgia's oldest public historically black college or university, from 1939 to 2011.
More About This Collection
Contributor to Resource
Internet Archive (Firm)
Date of Original
1939/2011
Subject
Savannah State University (Ga.)--History
African American colleges and universities--Georgia--Savannah
Location
United States, Georgia, Chatham County, Savannah, 32.08354, -81.09983
Medium
programs (documents)
school yearbooks
newspapers
reports
Type
Text
Description
The Archives of Savannah State University chronicle more than one hundred years of the University's history through documents, photographs, and publications. This collection features University publications including, the college bulletin, commencement programs, student newspaper (Tiger's Roar), faculty research, and a collection of college yearbooks.
Language
eng
Contributing Institution
Asa H. Gordon Library (Savannah, Ga.)
Search Results