Presidential Recordings of Lyndon B. Johnson Digital Edition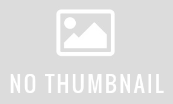 Online edition of the transcriptions and corresponding audio files of the presidential recordings of United States president Lyndon B. Johnson, who served in office from 1963-1969.
More About This Collection
Contributor to Resource
University of Virginia. Office of the President
University of Virginia Press
White Burkett Miller Center
Date of Original
2014
Subject
Audiotapes
Telephone calls--United States
Telephone in politics--United States
Presidents--United States
Heads of state--United States
Executive power--United States
Poverty--United States
Race relations
United States--Race relations
Civil rights--United States
African Americans--United States
African Americans--Segregation--United States
United States. Civil Rights Act of 1964
Vietnam War, 1961-1975--United States
People
Johnson, Lyndon B. (Lyndon Baines), 1908-1973
Location
United States, 39.76, -98.5
Medium
web sites
transcripts
sound recordings
timelines (chronologies)
photographs
Type
MovingImage
Description
This first installment of what will be a complete online edition of the presidential recordings of Lyndon B. Johnson collects nearly 400 conversations, beginning in July 1964 and running to July 1965. When completed, the edition will bring together all of the published transcripts belonging to the University of Virginia's Miller Center, including all of the content in the eight volumes of the celebrated Norton print edition titled The Presidential Recordings: Lyndon B. Johnson. The collection will span Johnson's entire presidency, beginning minutes after being sworn in on Air Force One after John F. Kennedy's assassination and ending just a few weeks before Richard Nixon's inauguration. Each conversation is presented with its transcription and corresponding audio file so users can listen along as they read the transcription. In addition to introductory essays providing historical context, the editors have prepared extensive annotations for each conversation. The edition also offers image and video galleries, which, like the conversations, will grow in number through future installments. The items in these galleries are also described to provide fuller historical detail. The digital collection has been assigned the ISBN identifier 978-0-8139-3054-1.
Rights Holder
Copyright 2014 by the Rector and Visitors of the University of Virginia. All rights reserved
Contributing Institution
University Press of Virginia
Search Results
No results found for your search
Try modifying your search
Use fewer keywords to start, then refine your search using the links on the left.