Ralph Bunche : An American odyssey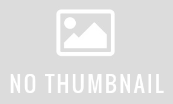 Companion Web site to the PBS program "Ralph Bunche: An American Odyssey" that includes teacher's resources.
More About This Collection
Contributor to Resource
PBS Online, William Greaves Productions
Date of Original
1904/1971
Subject
African American diplomats
Diplomats--United States
Social activists--United States
African American social activists
United Nations--Officials and employees
People
Bunche, Ralph J. (Ralph Johnson), 1904-1971
Location
United States, 39.76, -98.5
Medium
instructional materials
web sites
texts (document genres)
timelines (chronologies)
documentaries and factual works
study guides
Type
Collection
Description
Web site companion to a documentary by Public Broadcasting Service (PBS) and William Greaves Productions, Inc. titled "Ralph Bunche, An American Odyssey." Ralph Johnson Bunche (1904-1971) was an African-American diplomat, who was awarded the 1950 Nobel Peace Prize. In 1948, he was a United Nations mediator in Palestine. The site discusses his early influences and his activities in the United Nations and in peace negotiations., The Civil Rights Digital Library received support from a National Leadership Grant for Libraries awarded to the University of Georgia by the Institute of Museum and Library Services for the aggregation and enhancement of partner metadata.
Language
eng
Rights Holder
This website copyright 2001 William Greaves Productions, Inc.
Contributing Institution
Public Broadcasting Service (U.S.)
Search Results
No results found for your search
Try modifying your search
Use fewer keywords to start, then refine your search using the links on the left.