I raised my hand to volunteer : students protest in 1960s Chapel Hill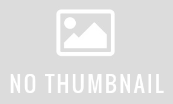 Online exhibit about the 1960s student protests in Chapel Hill, N.C
More About This Collection
Date of Original
2007
Subject
Demonstrations--North Carolina
Demonstrations--North Carolina--Chapel Hill
Protest movements--United States--History--20th century
Protest movements--North Carolina--Chapel Hill
Civil rights--United States
Civil rights--North Carolina
African Americans--Civil rights
Civil rights movements--United States
Civil rights workers--United States
Civil rights workers--North Carolina--Chapel Hill
African American civil rights workers--North Carolina--Chapel Hill
African Americans--Civil rights--North Carolina--Chapel Hill
African Americans--Civil rights--History--20th century
Race relations
North Carolina--Race relations
Chapel Hill (N.C.)--Race relations
Segregation--North Carolina--Chapel Hill
Discrimination in public accommodations--North Carolina--Chapel Hill
Segregation in education--North Carolina--Chapel Hill
School integration--North Carolina--Chapel Hill
Social integration--North Carolina--Chapel Hill
Academic freedom--North Carolina--History--20th century
North Carolina. Speaker Ban Law
Political participation--North Carolina--Chapel Hill
Unfair labor practices--North Carolina--Chapel Hill
Labor disputes--North Carolina--Chapel Hill
Strikes and lockouts----North Carolina--Chapel Hill
Vietnam War, 1961-1975
Vietnam War, 1961-1975--Protest movements--United States
Vietnam War, 1961-1975--Protest movements--North Carolina--Chapel Hill
Vietnam War, 1961-1975--Public opinion--North Carolina--Chapel Hill
Anti-war demonstrations--North Carolina--Chapel Hill
Peace movements--North Carolina--Chapel Hill
Students--North Carolina--Political activity--History--20th century
Student activities--North Carolina--Chapel Hill
Student protesters--North Carolina--Chapel Hill
Student movements--United States
Student movements--North Carolina--Chapel Hill
Student movements--North Carolina--History--20th century
College students--North Carolina--Political activity--History--20th century
College students--North Carolina--Chapel Hill
College students--Attitudes--North Carolina--Chapel Hill
College students--Political activity--North Carolina--Chapel Hill
University of North Carolina at Chapel Hill
Universities and colleges--North Carolina--Chapel Hill
Students for a Democratic Society (U.S.)
People
Dunne, John B.
Parker, Karen L.
Tommy Bello, Thomas M.
Queen, Anne, 1911-2005
Location
United States, 39.76, -98.5
United States, North Carolina, 35.50069, -80.00032
United States, Southern States, 33.346678, -84.119434
Medium
online exhibitions
instructional materials
Type
StillImage, Text
Description
Web site that includes an online exhibit of documents, images, and archival materials related to social and political demonstrations in the Chapel Hill, North Carolina area in the 1960s, and focuses on four different periods of protest against the following events: segregated restaurants and public establishments in Chapel Hill; a North Carolina legislative ban of leftist public speakers across the state's college campuses; unfair labor practices enacted against African American cafeteria workers at the University of North Carolina at Chapel Hill; and United States policy in Vietnam and southeast Asia. The materials in the online exhibit were originally part of a physical exhibit and a series of related programs held in the Manuscripts Department of Wilson Library at the University of North Carolina at Chapel Hill from January 23 to June 15, 2007. The web site also contains timelines, bibliographies, biographies of demonstration participants, and other research tools.
Language
eng
Contributing Institution
University of North Carolina at Chapel Hill. Library
Search Results
No results found for your search
Try modifying your search
Use fewer keywords to start, then refine your search using the links on the left.